On this page, you'll find the answers to the most common questions about NZ casino sites. Reading through our FAQs is a great way to learn some useful information before playing online. Responsible online gambling is one of our top priorities. Rest assured, your interests, under New Zealand law, come first.
Are online casinos legal in NZ?
Remote casino sites are legal in New Zealand. While the law stipulates that it is illegal for players to gamble at any online casino based in New Zealand, any player of age can legally play at online casinos based outside the country.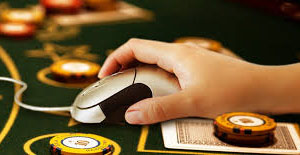 What's the minimum age to play at the casino?
In New Zealand, the minimum age is 20 years old for access to land-based and online casinos. Even minors accompanied by an adult don't have the right to enter a gambling room.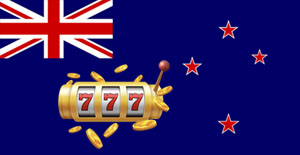 Can I check the reputation of an online casino?
Yes! Just take a look at our reviews. We only recommend licensed and reliable casino sites with a long history of paying out customers on time. If you suspect an online casino has a poor reputation, you'll be able to find customer complaints online.

Do casino sites need a license?
Casino sites need a license to operate legally in New Zealand. Some unlicensed operators target New Zealand players, so it's best to stick to websites under the jurisdiction of the Malta Gaming Authority or the United Kingdom Gaming Commission. These bodies ensure a safe gambling environment.

Are there deposit fees?
There are no fees for online casino deposits. Alarm bells should go off if a casino site charges you for deposits.

Is there a deposit limit?
Usually, there's a limit on the amount you can deposit at casino sites. The minimum deposit is generally NZ$10, and there is no maximum. If you wish to make a large deposit, it's best to contact the customer service of the casino site you're using to discuss the best method.

How much does it cost to withdraw funds?
The top casino sites listed on Online Casino Tech offer free withdrawals using various payment methods. However, be aware that some casino sites charge for withdrawals or only provide free withdrawals if you choose niche payment methods.

How quick are withdrawals?
Most withdrawals through popular payment methods take 2-5 days. You can benefit from quicker withdrawals if you go for an e-wallet, whereas transfers and cheques are slower. Check each site's payment terms to find out which casinos are fastest.

Do I need to download casino software?
You shouldn't ever have to download the casino software to play with the best online casino sites. All you need to do is log in and play. Some sites allow you to download an app on a mobile device for added convenience, but it's never obligatory. For PCs, the most well-rounded online casinos offer the option of a downloadable version.

Do awards mean anything?
Established awards handed out by respected industry heavyweights carry more sway than tinpot awards. However, awards issued after consumer polls are also telling. Ultimately, great bonuses and quick payouts matter more to players.

How important is customer service?
Customer service is essential. If something goes wrong with your account or a payment, you should be able to speak to customer support representatives immediately. The best NZ casino sites have professional customer service staff waiting to answer all your queries via live chat or email.

Do I have to pay tax if I win?
Your winnings are not subject to tax deductions. Some countries charge tax on winnings, but that's not the case in New Zealand.

Which sites have the best odds?
The RTP (Return To Player) helps you assess the odds on a particular game. Ideally, it should be as close to 100% as possible, and the best online casino sites tell you the RTP on each game.

Many leading online casinos disclose their overall RTP, which you could interpret as the casino's odds. Sites such as Zodiac Casino perform extremely well in this regard.

Why are remote casinos better than physical casinos?
Online casinos are far more convenient than real casinos. You can play on your mobile or desktop at any time of the day, without getting dressed up or paying for transport.

You can also enjoy a broader range of games online, as well as bonuses which aren't on offer at land-based casinos.